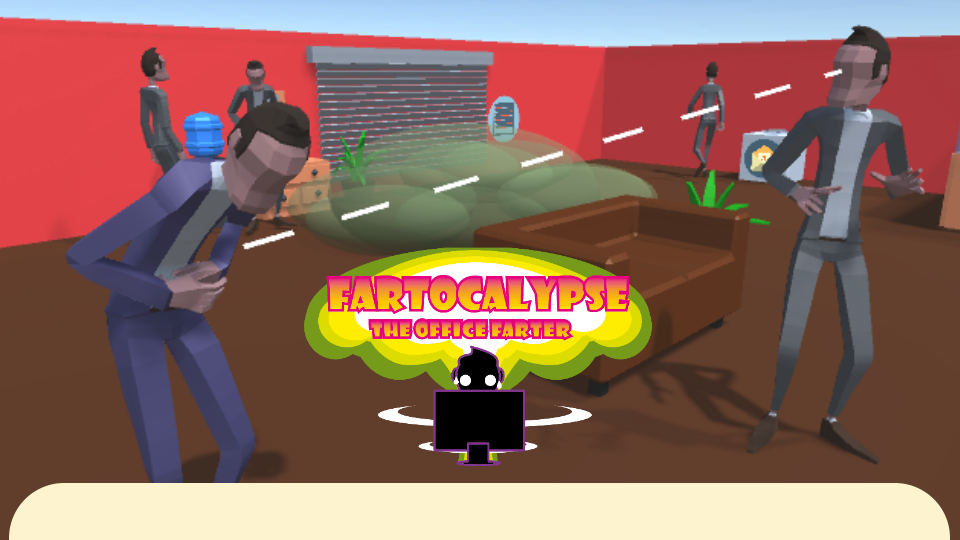 Fartocalypse
A downloadable game for Windows
Keep your job while suffering from "Out of Control" Flatulence...

You have to perform office tasks and avoid to get caught farting at your coworkers while suffering from out of control flatulence. If you can make it to 5 p.m. without losing your reputation you win.
Controls:
Walk: W, A, S, D
Blame Fart: Mouse Click on nearby Coworker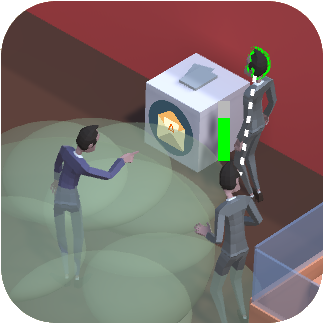 Perform Task: Mouse Button (Hold) while standing near task spot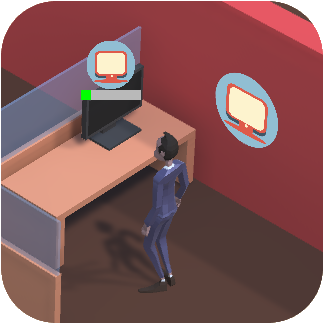 Made for GMTK Game Jam 2020 with the theme "Out of Control".

Credits:
Linda Treffler | @Enigmasystem (2D-Art, Audio)
Julian Schmidt | @juwambo (Programming, Character-Model)
All 3D models except the characters are from the Minimalist Office Pack from the Unity Asset Store.
All animations are from https://www.mixamo.com/
All sounds taken from https://freesound.org/:

https://freesound.org/people/krytosss/sounds/166749/
https://freesound.org/people/jorickhoofd/sounds/180293/
https://freesound.org/people/IFartInUrGeneralDirection/sounds/74638/
https://freesound.org/people/IFartInUrGeneralDirection/sounds/63918/
https://freesound.org/people/IFartInUrGeneralDirection/sounds/80390/
https://freesound.org/people/Breviceps/sounds/445998/
https://freesound.org/people/IFartInUrGeneralDirection/sounds/71205/
Icons taken from https://www.iconfinder.com/:
https://www.iconfinder.com/icons/379466/heart_watch_icon

https://www.iconfinder.com/icons/289614/paper_print_printer_printing_icon
https://www.iconfinder.com/icons/1296373/email_mail_message_icon
https://www.iconfinder.com/icons/4043245/avatar_coffee_cup_zorro_icon